Follow this link for a table of contents.
Follow this link for a version of this page with improved navigation for graphical browsers.
Screenshot: wx.Net on MacOS X with DotGNU Portable.Net
In this screenshot, wx.Net is running on Mac OS X with DotGNU Portable.Net's "ilrun" execution engine.
wx.NET is a C# wrapper for the wxWindows cross-platform GUI framework. wx.NET developer Bryan Bulten (irc nick: malenfant) is often on the #dotgnu irc channel.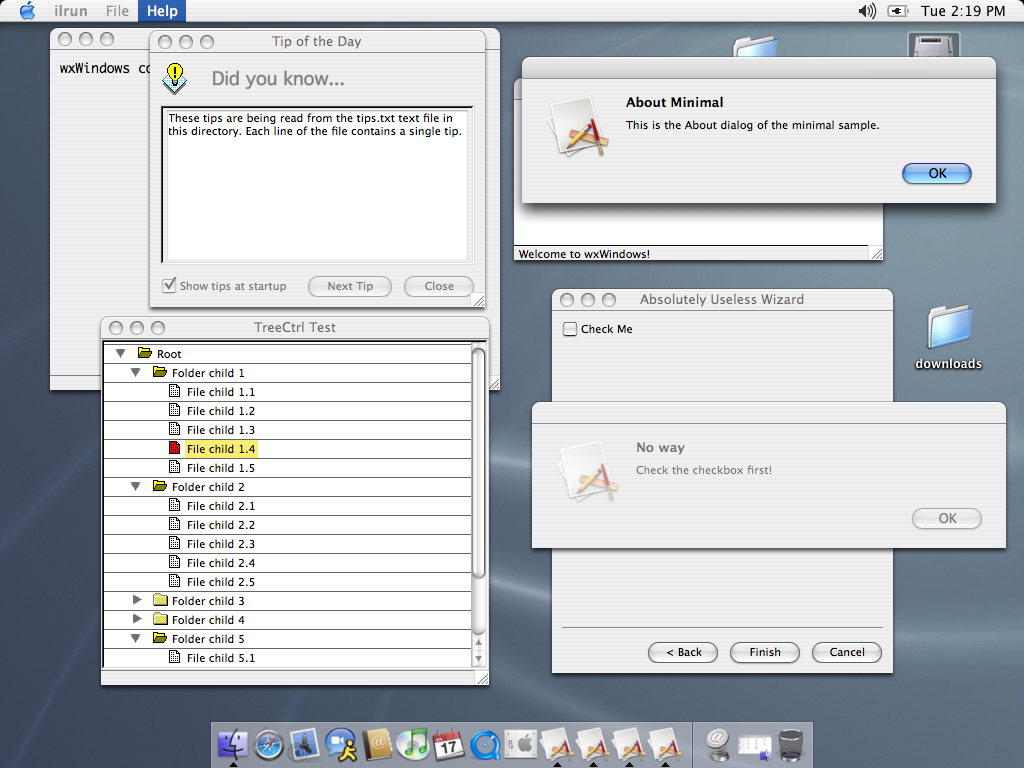 Your comments please...
You are invited to add your comments concerning this at the appropriate page of the DotGNU Wiki
---
Verbatim copying and distribution of this entire article are permitted in any medium or format, provided this notice is preserved.
This page is maintained by Norbert Bollow <nb@SoftwareEconomics.biz> with support from the DotGNU Website mailing list.