Follow this link for a table of contents.
Follow this link for a version of this page with improved navigation for graphical browsers.
SDL.Net Image test
This screenshot shows all the "System.Windows.Forms" examples running on Mac OS X (GNU-Darwin).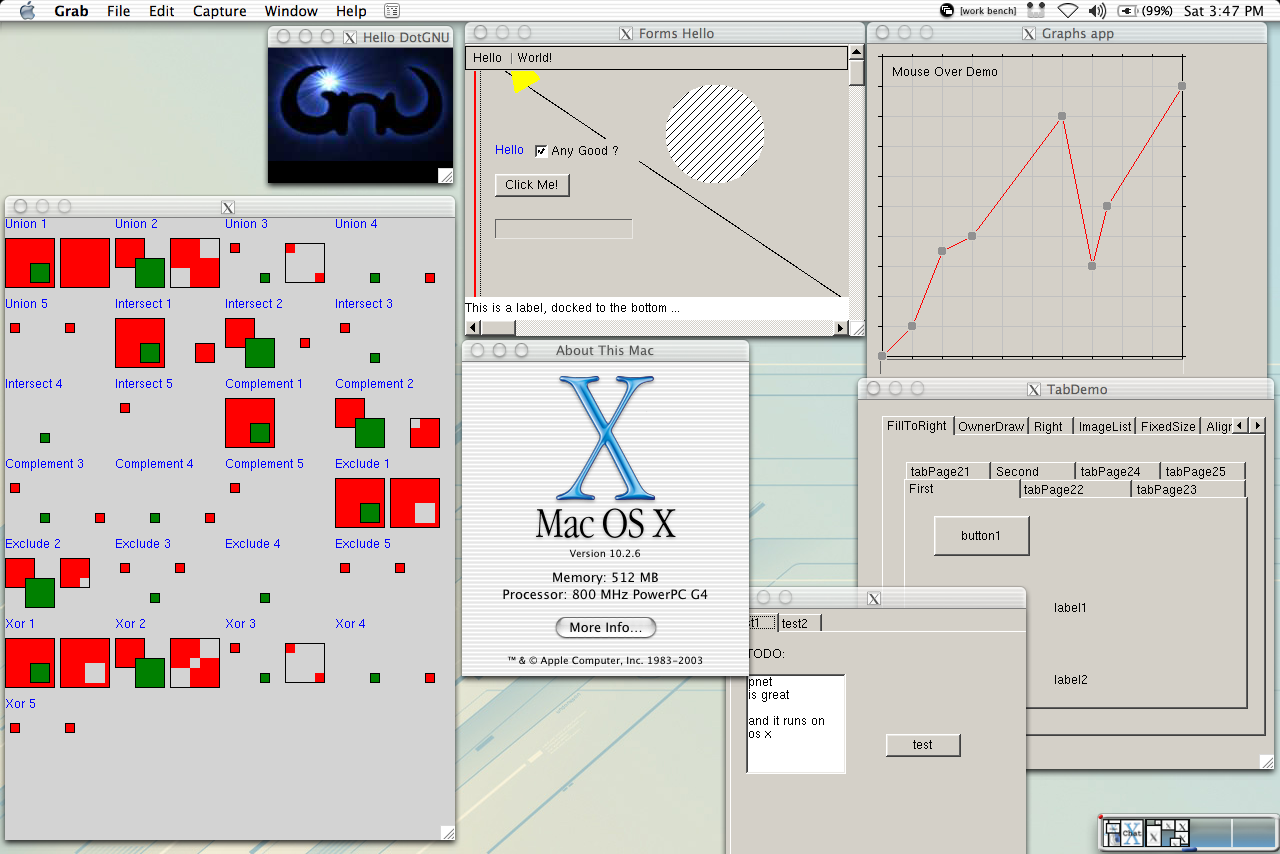 Please consider helping with implementing more System.Windows.Forms stuff
Your comments please...
You are invited to add your comments concerning this at the appropriate page of the DotGNU Wiki
---
Verbatim copying and distribution of this entire article are permitted in any medium or format, provided this notice is preserved.
This page is maintained by Norbert Bollow <nb@SoftwareEconomics.biz> with support from the DotGNU Website mailing list.